exhibitions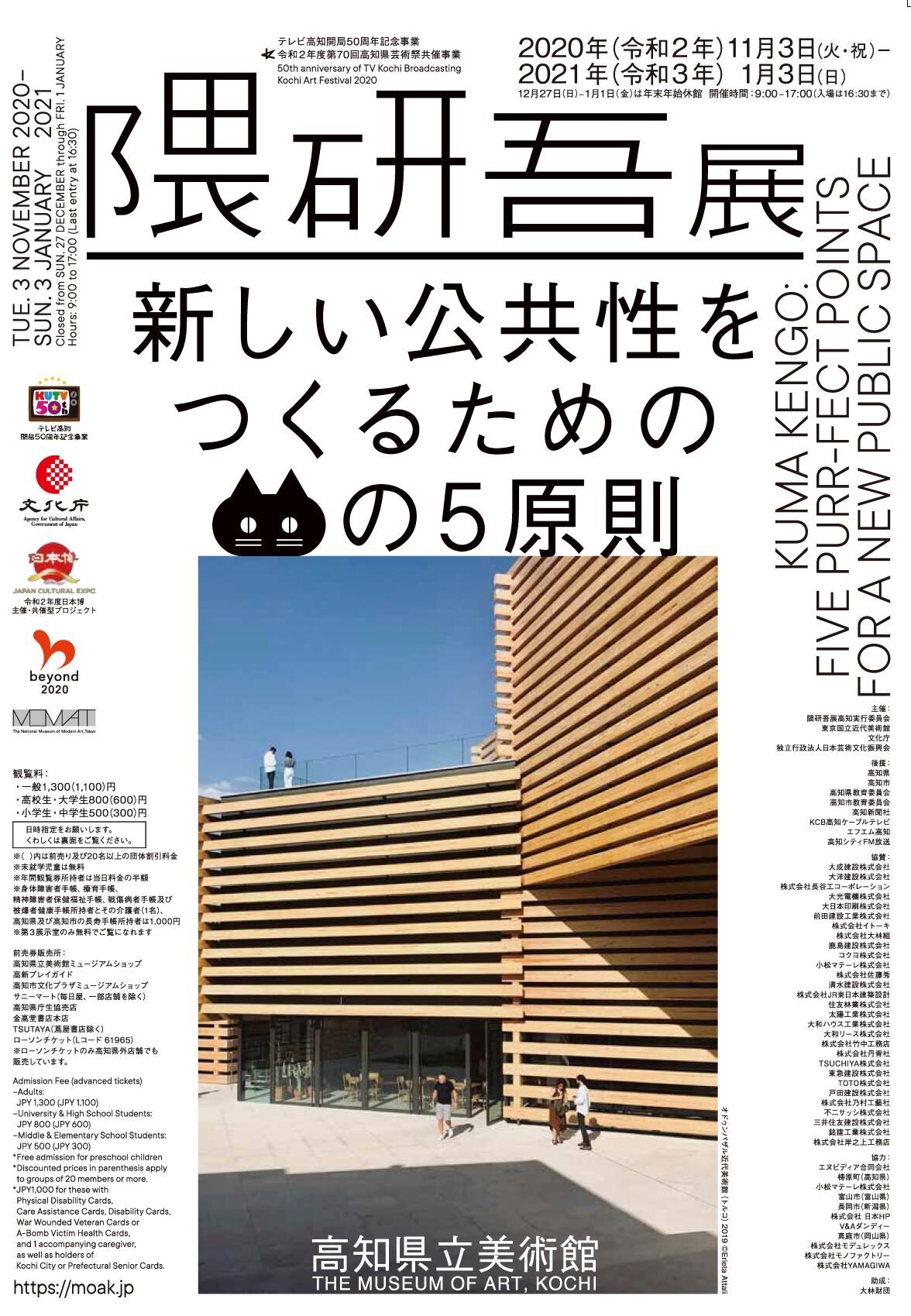 PAST
KUMA KENGO
FIVE PURR-FECT POINTS FOR A NEW PUBLIC SPACE
Tue. 03 Nov. 2020 - Sun. 03 Jan. 2021
Admission Fee:
Adults: JPY 1300 (JPY 1100)
University & High School Students: JPY 800 (JPY 600)
MIddle & Elementary School Students: JPY 500(JPY300)
Preschool children: Free
*Free admission for preschool children
*Discounted prices in parenthesis apply to groups of 20 members or more.
⋆JPY1000 for these with Physical Disability Cards, Care Assistance Cards, Disability Cards, War Wounded Veteran Cards or A-Bomb Victim Health Cards, and 1 accompanying caregiver, as well as holders of Kochi City or Prefectural Senior Cards.
Organizers: Executive Committee of Kuma Kengo Exhibition, Kochi, The National Museum of Modern Art, Tokyo, Agency for Cultural Affairs. Goverbment of Japan, Japan Arts Council
Supporters: Kochi Prefectural Board of Education, Kochi City Board of Education, The Kochi Shimbun, Kochi Cable Broadcast, FM Kochi Broadcasting, Kochi City FM
Content
It is with great pleasure that we announce a major solo exhibition of the work of Kuma Kengo (b. 1954), one of Japan's leading contemporary architects, which includes his participation in the design of Japan National Stadium, scheduled to serve as the main venue for the Tokyo 2020 Olympic and Paralympic Games.
Kuma's buildings, designed to blend in harmoniously with the local environment and culture wherever they are located, naturally draw large numbers of visitors who spend significant amounts of time there. Among them is the design museum V&A Dundee, which opened in 2018 in Scotland and was selected as one of "Time magazine's list of the world's greatest places to visit in 2019."
This exhibition features 30 designs selected from among the Kuma projects, with a focus on those of a highly public nature, and each is introduced via a description of the work by Kuma himself. Here, the point of focusing on the public sector is to showcase not only large-scale public structures such as newly built government offices, but also small-scale projects such as renovated restaurants. The designs are categorized according to five principles that Kuma has conceived – "hole," "particles," "oblique," "softness," and "time" – and presented in the form of models, photographs, and mockups.
In addition, video works have been commissioned from cutting-edge contemporary artists such as Takimoto Mikiya, Fujii Hikaru, Tsuda Michiko, and the McGloughlin Brothers, and visitors will be immersed in a space that highlights not only formal aspects of Kuma's architecture, but also how it is utilized and how it relates to the surrounding community. There will also be a 360-degree VR simulation that allows people to experience interior spaces with maximum realism.
Also on view will be the results of "A Plan for Tokyo, 2020: Five Purr-fect Points for Feline Architecture," a research project that reinterprets the urban environment from the perspective of cats. In the belief that our current era calls for exploring new ideas for the city by looking at it not from above, as in Japan's postwar period of rapid economic growth (c.1954-1972), but from below, Kuma arrived at the idea of adopting cats' vantage point. For this exhibition, he collaborated with the design engineering firm Takram and conducted fieldwork and GPS tracking in Tokyo's Kagurazaka neighborhood, and presents the study's outcomes using 3D computer graphics and projection mapping.
The organizers' hope is that this exhibition, which will take place during a time of numerous challenges due to the COVID-19 crisis, will offer valuable opportunities to think in new ways about public space and the future of the city.
Biography of Kuma Kengo
Born in 1954. Before establishing Kengo Kuma & Associates (KKAA) in 1990, he received his Master's Degree in Architecture from the University of Tokyo, where he is currently a University Professor of Architecture. Having been inspired by Tange Kenzo's Yoyogi National Gymnasium, built for the 1964 Tokyo Olympics, Kuma decided to pursue architecture at a young age, and later entered the Architecture program at the University of Tokyo, where he studied under Hara Hiroshi and Uchida Yoshichika. After his time as a Visiting Scholar at Columbia University in New York, he established his office in Tokyo. Since then, KKAA has designed architectural works in over twenty countries and received prestigious awards, including the Architectural Institute of Japan Award, the Mainichi Art Award, the Minister of Education, Culture, Sports, Science and Technology's Art Encouragement Prize, the Spirit of Nature Wood Architecture Award (Finland), and the International Stone Architecture Award (Italy), among others. KKAA aims to design architecture which naturally merges with its cultural and environmental surroundings, proposing gentle, human scaled buildings. The office is constantly in search of new materials to replace concrete and steel, and seeks a new approach for architecture in a post-industrial society.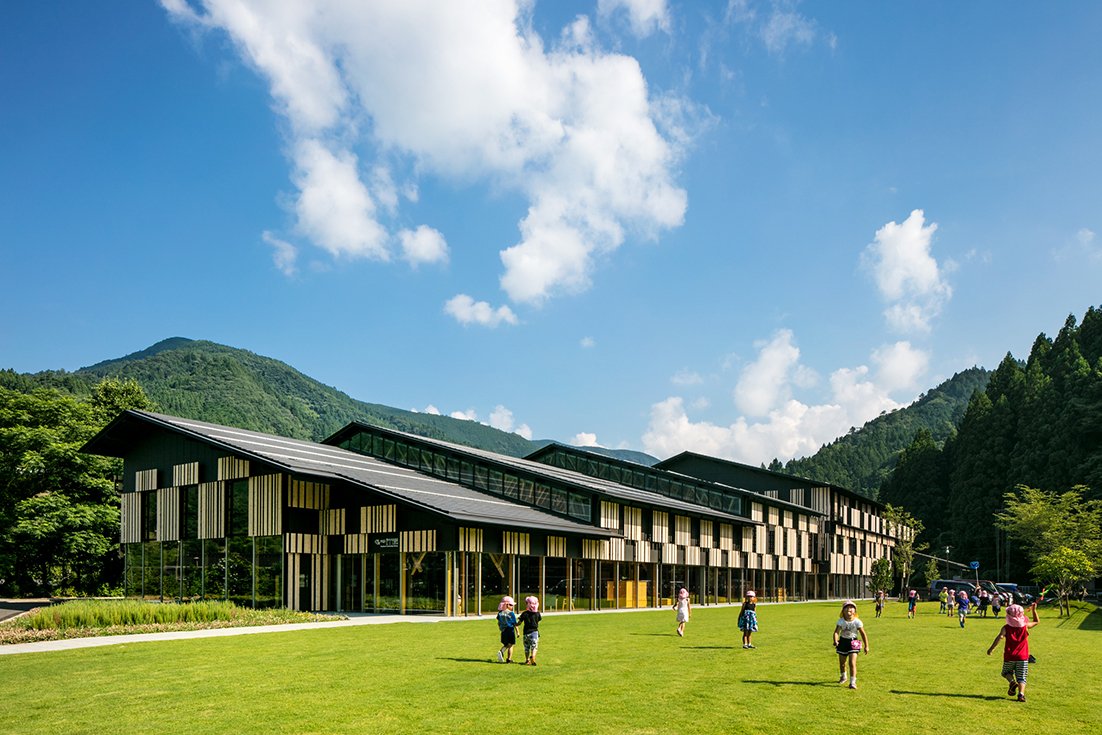 Yusuhara Community Library / YURURI Yusuhara 2018 (c) Kawasumi・Kobayashi Kenji Photograph Office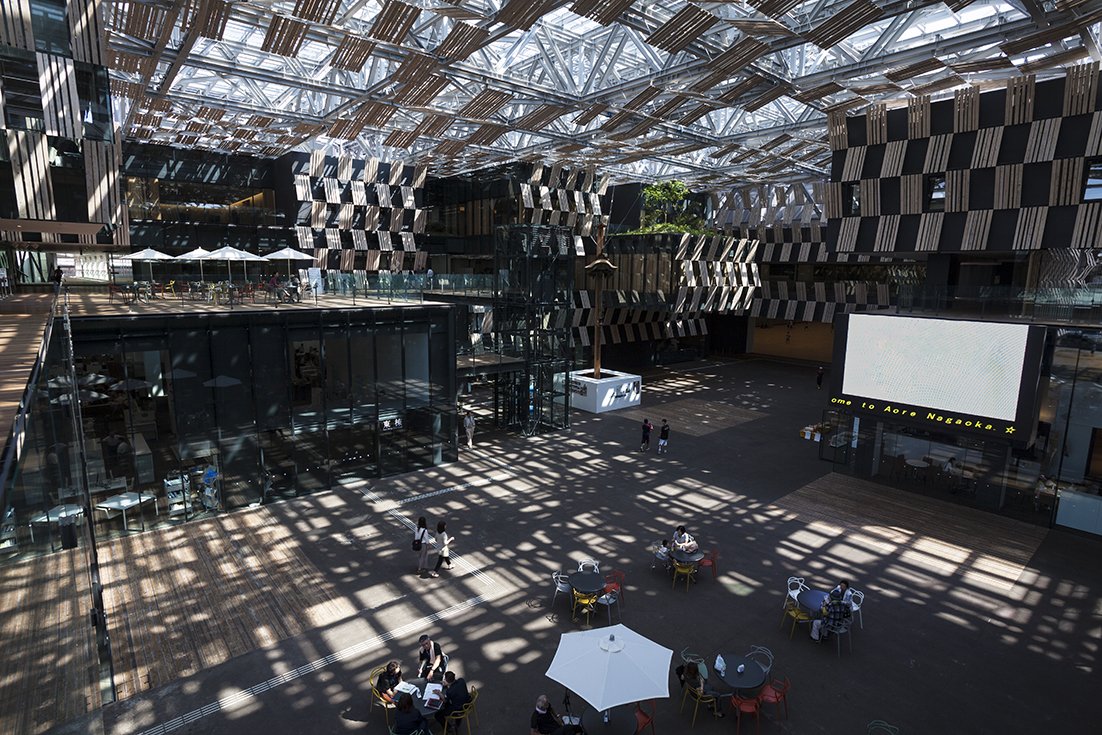 Nagaoka City Hall Aore 2012 (c) by FUJITSUKA Mitsumasa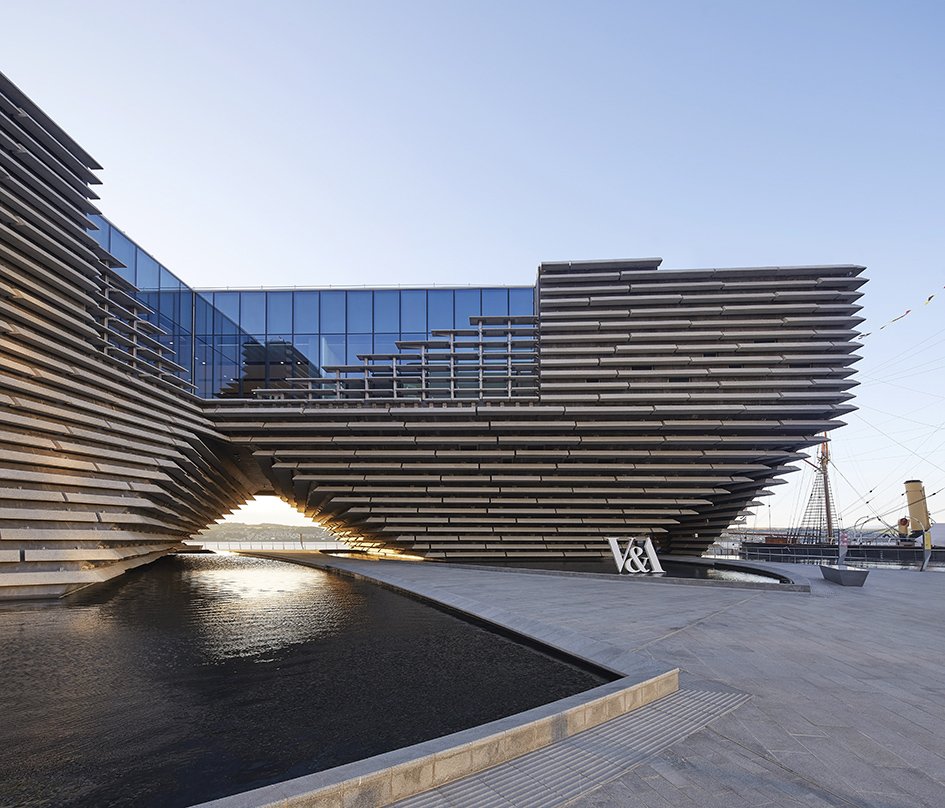 V & A Dundee 2018 (c) Hufton+Crow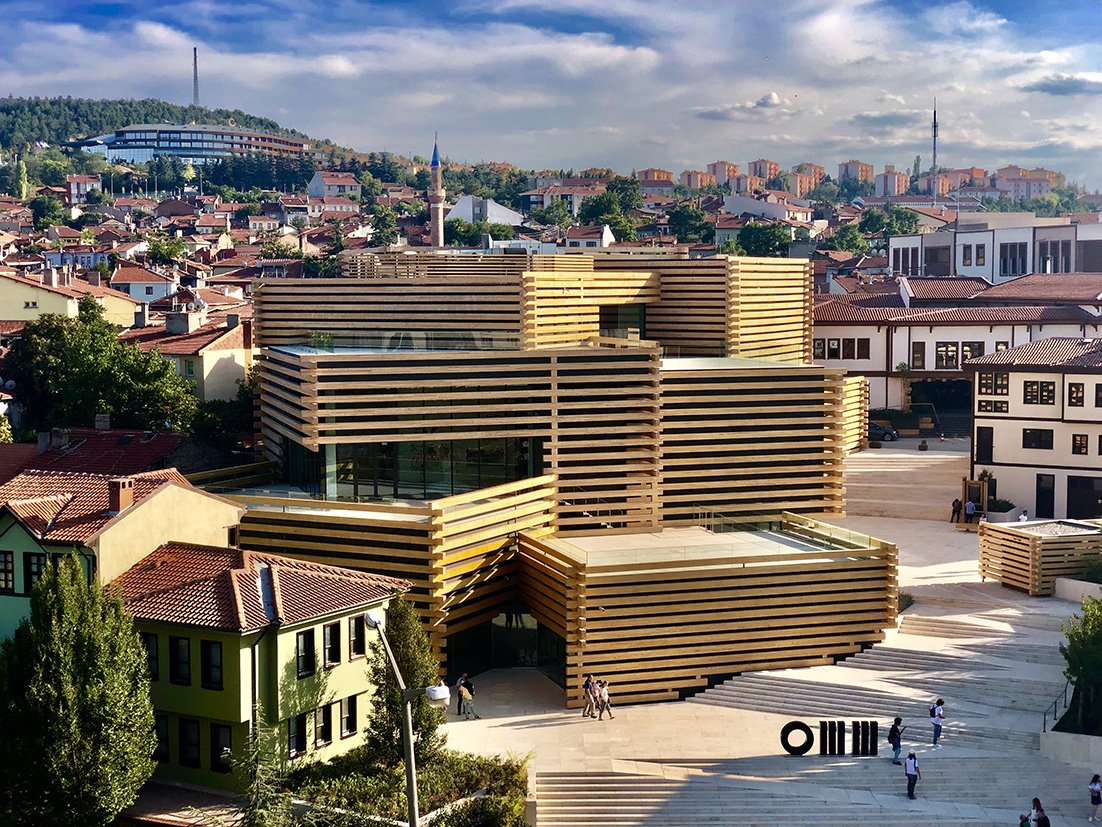 Odunpazari Modern Museum 2019 (c) Erieta Attali
PAST exhibitions